Gardens of Babylon

Multimedia installation,
2016 – 2017
The hour has drawn near and the moon has split in two.
Nomads will compete in the construction of very tall buildings.
*The end of time, as described in the Quran – Sura 54, Verse 1 and Sura 17, Verse 52
Since the early 2000s, new development projects in gulf countries – particularly Qatar – have required the influx of hundreds of thousands of migrant workers. Following the announcement in 2010 that Qatar will host the 2022 world cup, this development process has accelerated. Several reports indicate that migrant workers living and working under extremely inadequate conditions have been dying on Qatari construction sites at an average of 1.5 people per day. The Qatari government fails to accept any responsibility for the deceased workers or their surviving famlies. Corpses of dead workers are transported back to their hometowns, and expenses are deducted from their indefinitely postponed salaries; in many cases their families remain indebted to the subcontracting firms.

According to the regional cultural beliefs of the workers (most migrant workers in Qatar come from South Asian countries such as Nepal, India and Pakistan) their bodies should be cremated and scattered in the river or sea. This installation reconstructs sections of the urban Doha skyline by way of crystals grown from the minerals remaining after a human being is cremated.
The measurements of the installation are set based on the golden ratio.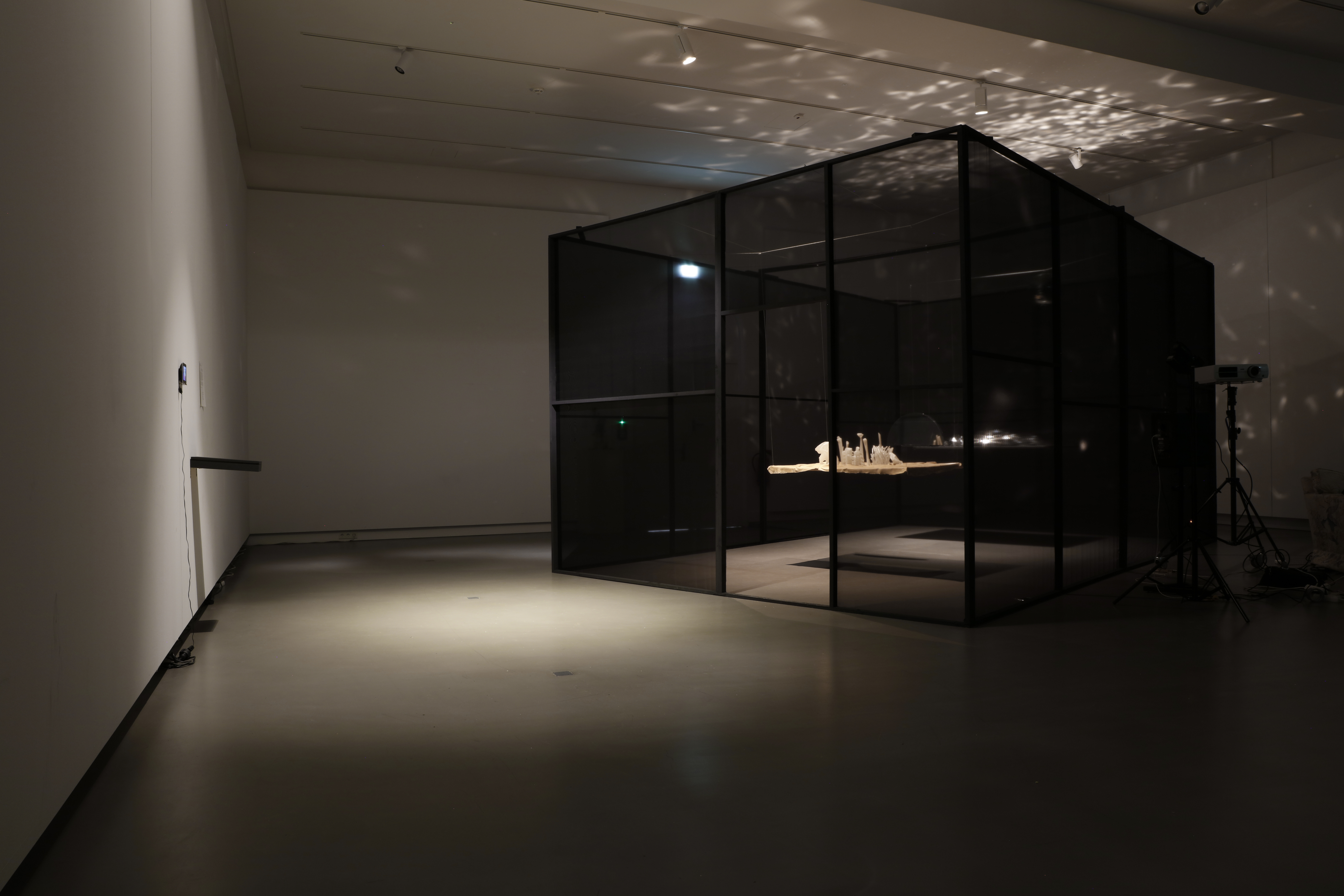 Stainless steel, 100 x 160 x variable
3D prints, latex, paint, 100 x 160 x 29
HD video, no sound, loop,
Labmade crystals
Produced with the support of ALI AKBAR SANATI FOUNDATION